About
Us
Mark is a third generation painter with over 35 years of spraying experience. Mark is skilled with most types of finishes, including high gloss, enamels, stains and lacquers. With the company for 5 years, Mark is dedicated to providing the high end finishes that Adroit Finishes has always produced.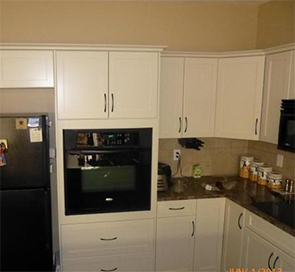 Safety, Quality and Productivity
We work to create a safe working environment for both
staff and customers.
No job leaves our shop without meeting our finisher's highest
standard of quality.
We work hard as a team to process each job
in a timely, efficient manner.
Customer Satisfaction
We strive to treat each customer and job with great care and attention.
We always greet customers with a smile and listen to what they have to say
Jobs are sorted and labeled upon arrival
Each piece is hand inspected at every stage of the finishing process
Every job is wrapped in foam after completion